Educational farm
"Educational farms" is a cultural and social project that offers a stable link between companies and the local area. It sets the farms as the real centers of food and environmental education, which is available to schools, organized groups and families.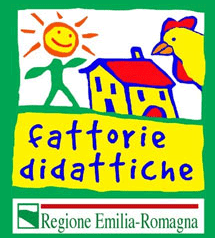 The agricultural company Ca' Poggio, thanks to its quality and competence, is one of the Educational Farms credited by the Province of Forlì-Cesena and offers different educational courses to schools and citizens.
Ca' Poggio Educational Farm, with many years of experience, offers interesting courses for raising awareness of the world of agricultural production and the surrounding environment with professionalism and passion.
Educational Farm's main objective is to create a direct link between farms, schools and citizens, to introduce the origins of food and agricultural work, and to act as a "preserver" of the environmental and cultural richness of quality food production.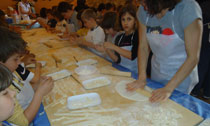 At Ca' Poggio Educational Farm you will find an interdisciplinary offer based essentially on three things: the pedagogy of emotions, understanding the human-land relationship and the proposal of healthier and more knowledgeable lifestyles.
The Ca' Poggio agricultural company invites you to discover the local culture and their roots. A special place to live a quiet but active lifestyle, serene, but open to the problems that surround us, full of strong but healthy and natural emotions!
Services:
Farm accessible to disabled people;
Meals (lunch and snack for celiac children);
Presence of covered spaces for snacks and packed lunches are also in case of rain;
Tasting of specialties;
Point direct sales;
Daily summer camps
Some pictures